About The Bohemian Caterer
I make life delicious, and not just as a chef. As a mother, a friend, a sister and daughter, neurotic cleaner, food addict with a hereditary knack for the delectable, artist extreme in the kitchen. With my messy hair, jazz blasting in the background and a glass of fine wine in my hand, I try to take my craft to the next level.
My children are my harshest critics. They drive me to be my best self, and the love I receive from my family and friends (and chocolate) give me the strength to push myself to become the best. I am The Bohemian Caterer.
Both my parents are from Prague, and came to Canada in 1968. My father was a millwright, and built our house in Burlington Ontario along the Bruce Trail. When I close my eyes, I can still hear the running water from the little river by our home, smell the budding of the trees in the Spring and see all the wild life scrambling about hunting for food or what not. It was these memories that brought me to make Muskoka my home.
My Mother was in the fashion industry, and as we matured, she would often make my sisters and my clothing. Thanks to my mom we were always the best dressed girls wherever we went. When not sewing or chasing after us, my mother was in the kitchen with my grandmother Chef Babi. These two beautiful, strong, brilliant women set the foundation for my life, my love and my business. The music would start, laughter, love, wine and mouth-watering scents would ensue. My family loved to entertain, and our friends LOVED to eat Chef Babi's creations. My Mother and Grandmother would create something delicious, healthy, and beautiful to observe. Every mouthful was a work of art. More and more of our friends would come over after school and partake in our families inviting hospitality.
My grandmother Chef Babi used to run The Grand Hotel in Cvikov, Czech Republic. She revelled in beautiful dishes and nothing made her happier than children made fat on her cooking. She taught us the potential of people coming together over a meal, and the fulfillment of watching their eyes ingest the beautiful presentation before the pallet ingests the ambrosia.
In 1999 My grandmother, mother, sisters and I opened our first restaurant "Domaz" which means "Home" in Czech. European Cuisine with an artistic edge. Candle lit. Cozy. Chef Babi was beyond elite, creating meals that would bring applause. I remember she would walk out of the kitchen with a smile and bow to customers she considered family. She became known to high society, serving politicians and movie stars with all the class and inner strength of her upbringing. Over the years she passed these qualities on to us. Three years after the women in our family learned her Bohemian flare, we opened up our second restaurant in downtown Burlington, Bianca's Bistro, with the same atmosphere and success as the first restaurant.
After eleven years Chef Babi fell ill. Her tutelage brought the woman in my family closer than I thought possible. Her and my incredible mother gave us the strength and skill to not just survive but excel in life. With a heavy heart we all decided to close the restaurant, and after her passing in November of 2011, we all went our separate way.
I moved to Muskoka, where I expanded my family and opened my own business. Just like Chef Babi, I love my food to be loved and in the memory of her and all the people who helped me along the way, I became The Bohemian Caterer.
"Dobro Chute"
(To Good Taste)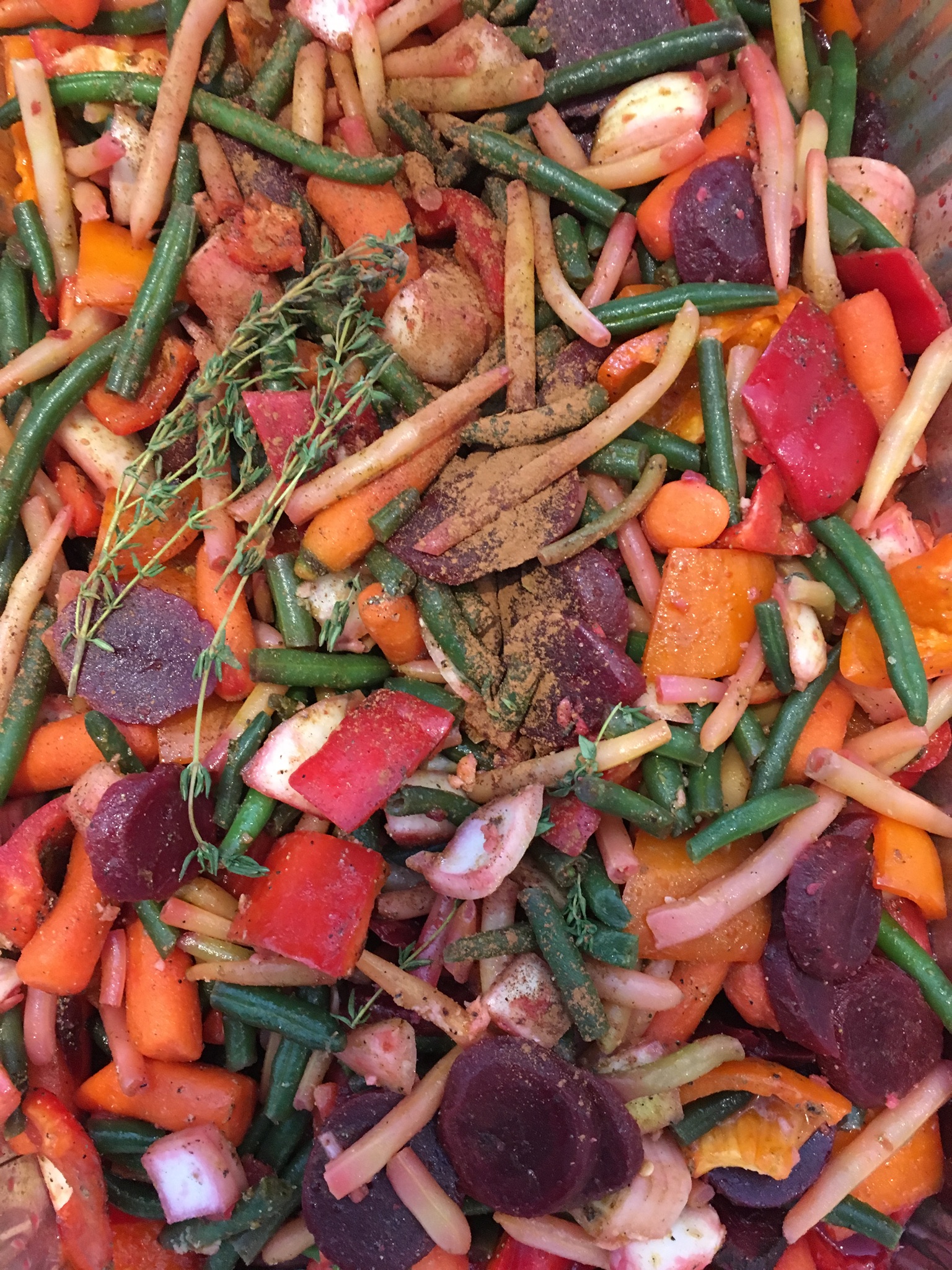 Using Natural Ingredients that Mother Nature Provides
Dear Anna, We want to thank you for the amazing dinner that you created for our special family memorial event. The food was fantastic and very ample for the number of us. Everyone loved all of the dishes!! Your attention to detail is incredible, the presentation beautiful and the food so very tasty!
Pauline and Brian Webb
Guest
I can't thank you enough for the fabulous dinner and service – WOW, WOW, WOW – that is all I can say. Nobody knew of your business and now, that is all they talk about!! Seriously! I gave your business cards to locals, and I needed more. My mother in law's hairdresser is supposed to contact you as she wants to do a big opening of her salon and my mom in law could not stop talking about how fabulous your meal and your service was…. Kim and Patty were fabulous, super nice, very, very attentive, but not intrusive. They were a perfect match for us. I could not have asked for more….. My in-laws recognized Kim from somewhere and they figured out it was the Metro, of course J I can't believe you were trying to coordinate a move in all this… wow! Hope all went well and congrats on your new place! I will certainly write a comment on your Website when I have a minute July is crazy for me at work, once again… but I will not forget. Thank you so much for making my party the success it was….!
Julie Bergeron
Guest
Bohemian catered our wedding in Oro and everyone has come to us saying what a great meal they had, and as a chef it was really nice to know I didn't have to worry about a thing in terms of our meal. Everything was out seamlessly and quietly. Out kitchen and BBQ were left perfectly clean and leftovers were packed up. Very strong team. Thanks so much.
Jon TeBrugge
Guest