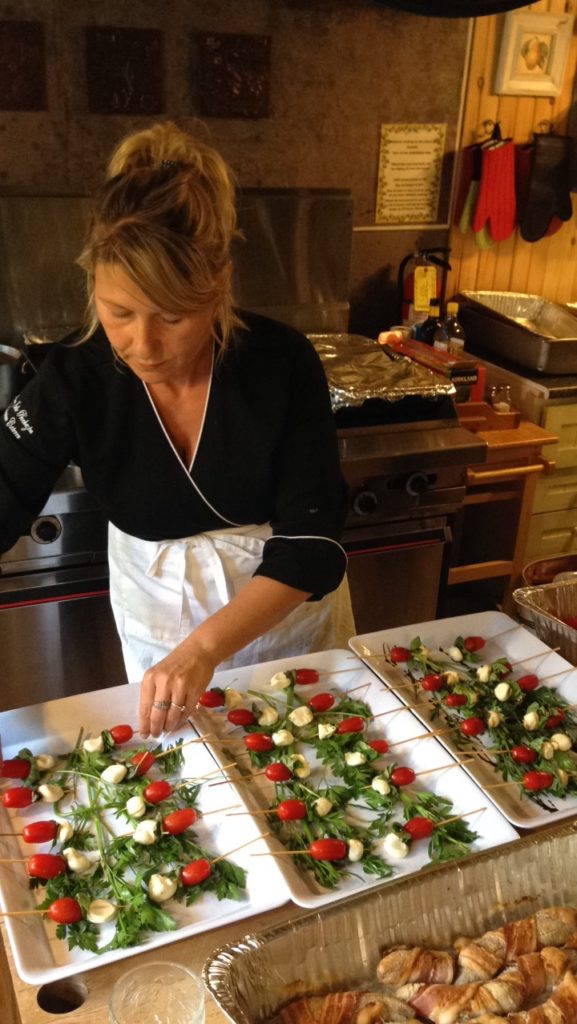 A chef. Jazz freak. Fine wines. Baker. Friend. Loves to laugh. Neurotic cleaner. Chocolate addict. Observer. Red. Spice-aholic. Slippers. Messy hair. Flowers. Spender. Clothes. Pillow hog. Camping in the living room with the family in front of the TV & late-night snacks.
I grew up in a little valley in a house that my dad had built in Canada in a city called Burlington. It was a magical place for kids, in a forest-like setting with a little river, lots of wildlife, and was basically on the Bruce trail so we were always outside exploring.
Both my parents are from Prague and came to Canada in 1968, which make my siblings and me first-generation Canadian.
My mother was in the fashion industry and always in the kitchen with my grandmother. My father was a millwright who worked really hard and was a great provider, let's just say we never went without. Our home was always filled with love, music, friends and lots and lots of food, my parents were entertainers.
After years of growing up around food, music, and friends in July 1999 we decided to open up our first restaurant. We found the perfect spot in downtown Burlington.
The first restaurant we opened was called Domaz (meaning home) European Cuisine. My grandma was the head chef, she was a chef from the Czech Republic who used to run the kitchen at the Grand Hotel, and taught many including my sisters and myself. She was also an elite chef who prepared meals for Pierre Trudeau. This was a dream for all of us. We were very successful in our restaurant business and we opened up another location three years later.
After 11 years my grandmother (chef Bubbie) fell ill and we all decided to toss in our aprons. We all went our separate ways and were off to our own adventures. Sadly my grandmother passed in November 2011.
My husband Andrew and I decided to move away up north to the beautiful Muskoka's, where we decided to raise our children, and my husband works here as a real estate broker.
I missed the kitchen so much, that I decided to start my own Muskoka catering business here and after a few short months my success started to grow and is continuing.
My future plans for my business include continuing learning to use more ingredients that mother nature provides, more dining adventures in the woods:) and opening up my own bistro in Muskoka.
"Dobrou Chuť"
For "Good Taste"
-Anna J Prochazka
The Bohemian Caterer